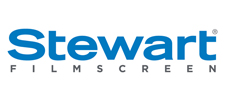 FOR IMMEDIATE RELEASE
ISE Stand #1-F41
Stewart Filmscreen Announces the Next Generation in Projection Screen Technology Has Arrived Early: New, Highly Differentiated, 16K+, HDR-ready Phantom™ HALR™ is Now Shipping

Launched for the first time at CEDIA 2016 and winner of multiple industry awards, the new Phantom™ High Ambient Light Rejecting screen material is available to dealers now in seamless sizes up to 40-feet by 90-feet (12.1-meters by 27.4-meters)

Torrance, CA, and Amsterdam, Netherlands – January 23, 2017– time Academy Award® winning manufacturer of projection screens and projection screen materials for the audio-visual industry— is proud to announce that its completely new and highly differentiated Phantom™ HALR™ High Ambient Light Rejecting screen material is available now, a month in advance of its projected shipping date. A flexible front projection material ideally suited for fixed-frame wallscreen or electric roller screen applications Phantom HALR ensures an exceptional entertainment experience, day or night.Stewart Filmscreen®, the only two-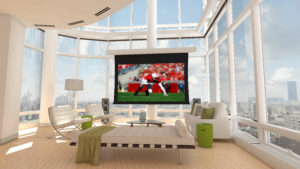 Phantom HALR combines a number of highly desirable features: Flexibility, versatility, and scalability (in seamless sizes up to 40-feet by 90-feet (12.1-meters by 27.4-meters). Unlike any other black screen on the market, Phantom can also be perforated for acoustic transparency, which includes Stewart Filmscreen's proprietary Cinemaperf or Microperf X2 THX Ultra technology. Thanks to Stewart's also-proprietary 16K+ resolution capabilities, Phantom HALR is UHD and HDR-ready, virtually future-proofed to accommodate any advancement in resolution and consumer demand.
Phantom also leads the competitive pack in terms of technical capabilities by delivering an image that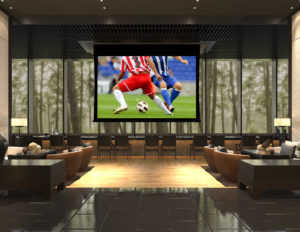 meets ANSI standard industry contrast ratio specs even in a room with high ambient light and more than 50 foot-candles of light shining directly on the screen. Thanks to its proprietary multi-layer composition, Phantom delivers a uniform image, with the blackest of blacks, whitest of whites, and brightest of colors, from any angle in any setting, making it the ideal choice for the most demanding residential or commercial applications.
Best of all, Phantom HALR is now available for worldwide shipment in seamless sizes up to 40-feet by 90-feet (12.1-meters by 27.4-meters). Dealers are encouraged to get their orders in now to deliver the best image possible for any ambient light-challenged project. Imagine it. Done.
To see Phantom HALR and learn more about Stewart Filmscreen's line-up of next generation, 16K+ projection screen solutions, visit stand #1-F41 in the Amsterdam RAI, February 7 – 10, 2017.
For reviews, interviews, editorial appointments, or media tours, please contact Katye (McGregor) Bennett of KMB Communications, Inc. by phoning (425) 328-8640 or emailing katye@kmbcomm.com.
About Stewart Filmscreen
Stewart Filmscreen Corporation is the premier manufacturer of professional projection screens since 1947. Headquartered in Torrance, California, with additional manufacturing facilities in Ohio and Singapore, Stewart Filmscreen is the preferred choice for major movie studios, discerning integrators and consultants, architects, and audio video enthusiasts, alike. With unparalleled ISO 9001:2008 manufacturing capabilities, and unrivaled image fidelity, two-time Academy Award winning Stewart Filmscreen produces the most optically immaculate projection screens for the most demanding customers in the world. Utilizing proprietary material science, innovative manufacturing methods, along with a solutions-driven design team, Stewart can custom engineer a projection screen solution to meet nearly every need. Simply put, if a screen can be imagined, Stewart Filmscreen can deliver it.   
Learn more at www.stewartfilmscreen.com or by following Stewart Filmscreen on Twitter and Facebook.
All products, product names, trademarks and registrations mentioned herein are the property of their respective owners, all rights reserved.
Media Contact
Katye (McGregor) Bennett | KMB Communications, Inc.
(425) 328-8640 | katye@kmbcomm.com | www.kmbcomm.com |
KMB Facebook | KMB Google+ | KMB LinkedIn | KMB Twitter
# # #