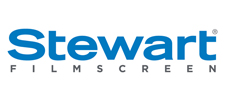 FOR IMMEDIATE RELEASE | DOWNLOAD IMAGES HERE
Stewart Filmscreen Appoints Two New Engineers to Spearhead Product Development
Kevin McGlynn and Brad Tudor hired to enhance engineering processes and continue Stewart Filmscreen's legacy of excellence and innovation
Torrance, CA (August 14, 2017) Stewart Filmscreen®—the only two-time Academy Award® winning manufacturer of projection screens and projection screen materials for the audiovisual industry, has appointed Kevin McGlynn and Brad Tudor to the Stewart Filmscreen engineering department to assist in new product development, Enterprise Resource Planning (ERP) update and implementation, and process improvement.
These individuals join The Next Generation of Stewart Filmscreen as the company continues to develop innovative projection screen technologies, enclosures, and frames. McGlynn and Tudor will work to improve current products and engineering processes while continuing the Stewart Filmscreen legacy of innovation with advancements in screen materials and technologies.
Using his mechanical engineering expertise, McGlynn will play an integral role in new product development, process improvement for the Cima® line, and work on special projects. His experience in machine inspection and testing will advance company efficiency and improve production optimization.
Tudor, an experienced mechanical engineer specializing in new product development, will also focus on process improvement, cost reduction, manufacturing support, and fixture design and construction. Both Tudor and McGlynn will join a seasoned team of engineering professionals to continue the company's longstanding legacy of producing the finest projection screens in the world.
These best-in-class engineers represent The Next Generation of Stewart Filmscreen. "As we continue moving forward into The Next Generation, we are not just focused on new products like the innovative Phantom™ HALR™ (High Ambient Light Rejection) screen material, but we are also investing in new software and processes to streamline operations, reduce costs, and continue to bring our dealers and consumers the high quality they expect from Stewart," says Stewart Filmscreen CEO and President, Shannon Townley. "We are thrilled to add Kevin McGlynn and Brad Tudor to our engineering team. Engineering is at the core of what we do.  Over the company's 70-year history, we have been producing our screens from the molecular level up. Being vertically integrated is one of the many things that differentiate us from the competition. Our engineering team is equipped to bring any idea to life and deliver a world-class product. Come see us during CEDIA in booth #5329 to see what's new and coming. I guarantee you won't be disappointed!"
For interviews, reviews, or media tours, please contact Katye (McGregor) Bennett of KMB Communications, Inc. by phoning (425) 328-8640 or emailing [email protected].
About Stewart Filmscreen®
Stewart Filmscreen Corporation is the premier manufacturer of professional projection screens since 1947. Headquartered in Torrance, California, with additional manufacturing facilities in Ohio and Singapore, Stewart Filmscreen is the preferred choice for major movie studios, discerning integrators and consultants, architects, and audio video enthusiasts, alike. With unparalleled ISO 9001:2015 manufacturing capabilities and unrivaled image fidelity, two-time Academy Award® winning Stewart Filmscreen produces the most optically immaculate projection screens for the most demanding customers in the world. Utilizing proprietary material science, innovative manufacturing methods, along with a solutions-driven design team, Stewart can custom engineer a projection screen solution to meet nearly every need. Simply put, if a screen can be imagined, Stewart Filmscreen can deliver it. Learn more by visiting www.stewartfilmscreen.com and by following Stewart Filmscreen on LinkedIn, Facebook, and Twitter.
All products, product names, trademarks and registrations mentioned are the property of their respective owners, all rights reserved.
Media Contact
Katye (McGregor) Bennett, KMB Communications, (425) 328-8640, [email protected], www.kmbcomm.com.
# # #