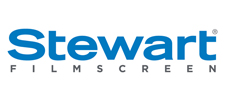 FOR IMMEDIATE RELEASE
 ISE Stand #1-F41
Stewart Filmscreen® Debuts New FIDELEDY Vision 40 Diffusion Screen Material to Enhance Image Quality and Virtually Eliminate Moiré Interference in Video Walls at ISE 2017

Stewart Filmscreen introduces the award-winning FIDELEDY Vision 40 to an international audience at this year's ISE in Amsterdam

Torrance, CA, and Amsterdam, Netherlands – (January 9, 2017) Stewart Filmscreen®—the only two-time Academy Award® winning manufacturer of projection screens and projection screen materials for the audio-visual industry—will demonstrate the beauty and functionality of the new FIDELEDY Vision 40 diffusion screen material and framing system in stand #1-F41 at the RAI Amsterdam, Netherlands during the Integrated Systems Europe show February 7 – 10, 2017.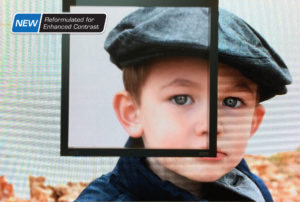 FIDELEDY Vision 40, developed in-house to exacting standards by Stewart Filmscreen engineers, takes an innovative approach to creating a more film-like image from today's popular LED video wall systems. The diffusion material screen system virtually eliminates moiré interference and pixilation, even at close viewing distances. The state-of-the-art material diffuses the image, bringing out the best in high resolution systems and making even larger pixel pitch options look like pricier, finer pitch LED tile solutions.
Ideally suited for broadcast applications and digital signage, especially architectural signage where a large, beautiful image is required for maximum impact, FIDELEDY Vision 40 has proven to be a favorite amongst audio video designers and consultants, as well as stage managers and broadcast professionals. Delivering an extremely flat spectral response curve on and off axis, FIDELEDY Vision 40 maintains color accuracy for the truest image. Furthermore, its low-gloss surface characteristics reject glare from adjacent surfaces to suit a wide range of indoor lighting environments.
Like other Stewart Filmscreen solutions, FIDELEDY Vision 40 can be custom-engineered for any application, outfitted with a number of framing and mounting systems, and scaled to seamless sizes up to 40-feet by 90-feet (12.1-meters by 27.4-meters).
See More at ISE 2017, Stand #1-F41

To see Stewart Filmscreen's line-up of next generation, 16K+ screen materials and custom-engineered projection screen systems, visit stand #1-F41 in the Amsterdam RAI, Netherlands, February 7 – 10, 2017.
For interviews, editorial appointments, or media tours during the show, please contact Katye (McGregor) Bennett of KMB Communications, Inc. by phoning (425) 328-8640 or emailing [email protected].
Why is this Important?
Stewart Filmscreen's award-winning FIDELEDY Vision 40 diffusion screen material will debut to an international audience at ISE 2017 in stand #1-F41. Designed to improve image fidelity, virtually eliminate moiré, and produce a more film-like appearance on LED video walls, even at close distances, FIDELEDY Vision 40 is uniquely suited for broadcast and digital signage applications, including architectural signage where large, robust, high quality images are crucial.
Tweet This!
Look, no moiré! @StewartFilm debuts FIDELEDY Vision 40 at #ISE2017 #LiveInstall #AVTweeps
About Stewart Filmscreen
 Stewart Filmscreen Corporation is the premier manufacturer of professional projection screens since 1947. Headquartered in Torrance, California, with additional manufacturing facilities in Ohio and Singapore, Stewart Filmscreen is the preferred choice for major movie studios, discerning integrators and consultants, architects, and audio video enthusiasts, alike. With unparalleled ISO 9001:2008 manufacturing capabilities, and unrivaled image fidelity, two-time Academy Award winning Stewart Filmscreen produces the most optically immaculate projection screens for the most demanding customers in the world. Utilizing proprietary material science, innovative manufacturing methods, along with a solutions-driven design team, Stewart can custom engineer a projection screen solution to meet nearly every need. Simply put, if a screen can be imagined, Stewart Filmscreen can deliver it.   
Learn more at www.stewartfilmscreen.com or by following @StewartFilm on Twitter and StewartFilmscreen on Facebook.
All products, product names, trademarks and registrations mentioned herein are the property of their respective owners, all rights reserved.
 Media Contact
Katye (McGregor) Bennett | KMB Communications, Inc.
(425) 328-8640 | [email protected] | www.kmbcomm.com |
KMB Facebook | KMB Google+ | KMB LinkedIn | KMB Twitter
# # #