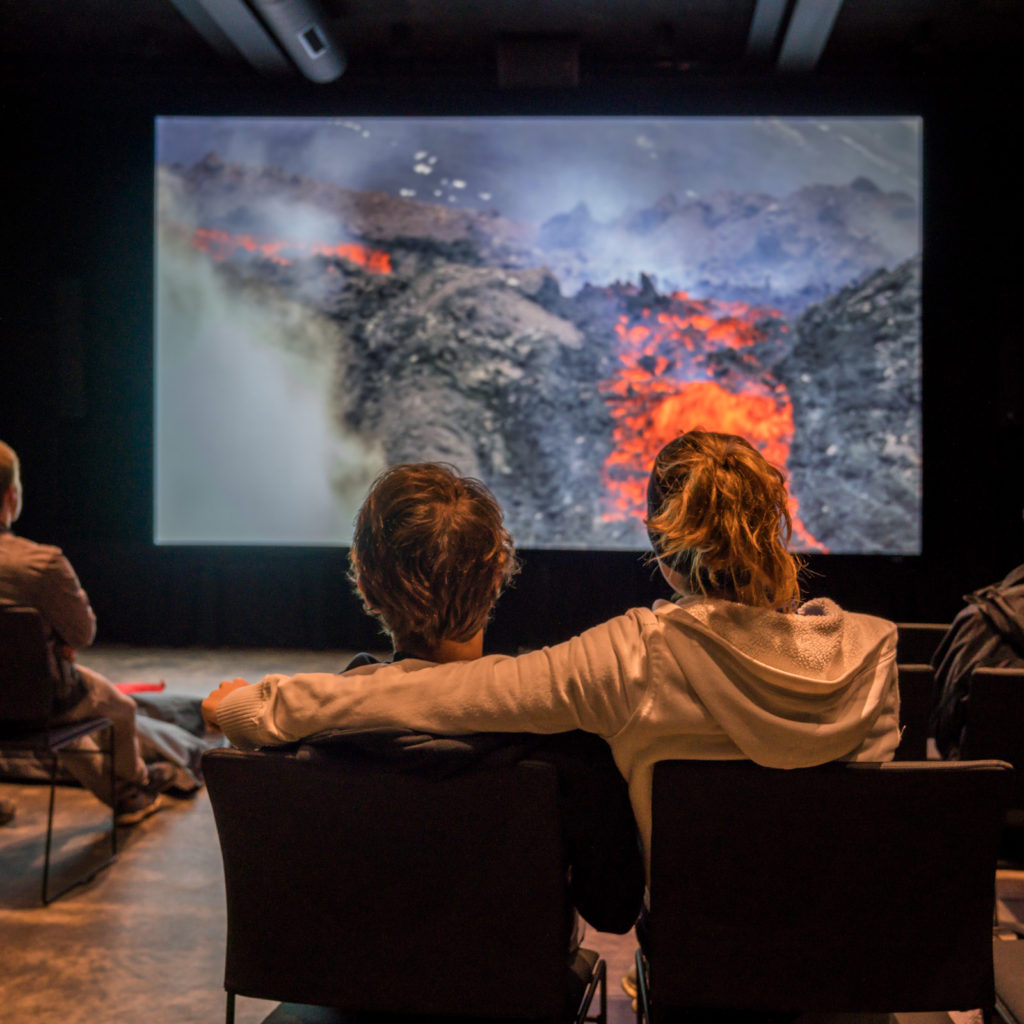 One of the hottest video displays in the public sector is the newly installed 21-foot Stewart Phantom HALR screen in the Hvolsvöllur, Iceland LAVA Centre museum.
Showing UltraHD 4K content to visitors near an approximately 40-foot replica of a mantle plume, which is an upswelling of extremely hot rock that regularly explodes, the combination of the exhibit and AV technology is designed to engage an estimated 150,000 museum visitors per year.
The video portion of the exhibit features a 20-minute video loop powered by a custom-built computer that incorporates a Nvidia 1060 GPU.
The computer feeds a Vivitek DK8500Z 7,500-lumen 4K projector via HDMI, and through the use of the Phantom HALR screen and 7,500-lumen Vivitek projector, the system is able to display quality images in a room environment that features light levels high enough to allow people entering the room to safely find their seats.
Stewart Phantom HALR Remains Flexible for Different Functions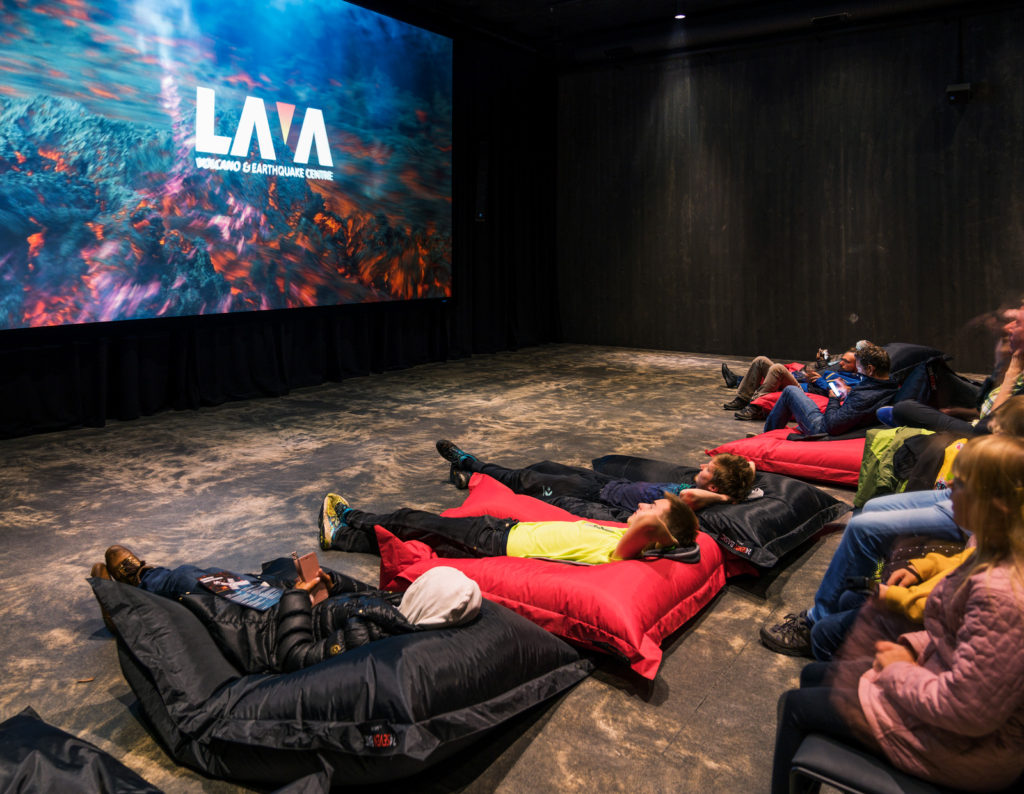 The LAVA Centre also wanted to use the space as a multifunction room.
In order to meet the facility's requirements, Feris Ehf, the system integrator chosen to specify and install the system, chose the Phantom HALR screen in a lace and grommet fixed frame AT 1.5 masking system configuration.
"Phantom HALR was our one-and-only choice in screen materials. The Phantom HALR provides such a bright picture that we were able to create an immersive experience.
"It really lets that Vivitek 7500-lumen 4K projector shine. Visitors forget their surroundings as they watch the lava pouring from the volcanoes on screen."
Handling the audio side of the AV system is seven ONE Point speakers and a Danley subwoofer.
Controlling the audio system is a Peavey MediaMatrix Nion n3 processor. A Powersoft amplifier drives the speaker system's 7.1 audio feed, which comes from the computer's sound card.
Originally published in Commercial Integrator by Robert Archer