Working and living in the Asia-Pacific (APAC) region for more than 20 years and with extensive pro-AV management and sales experience, new AtlasIED manufacturer's rep Thomas Marcher helps drive AtlasIED's global initiatives.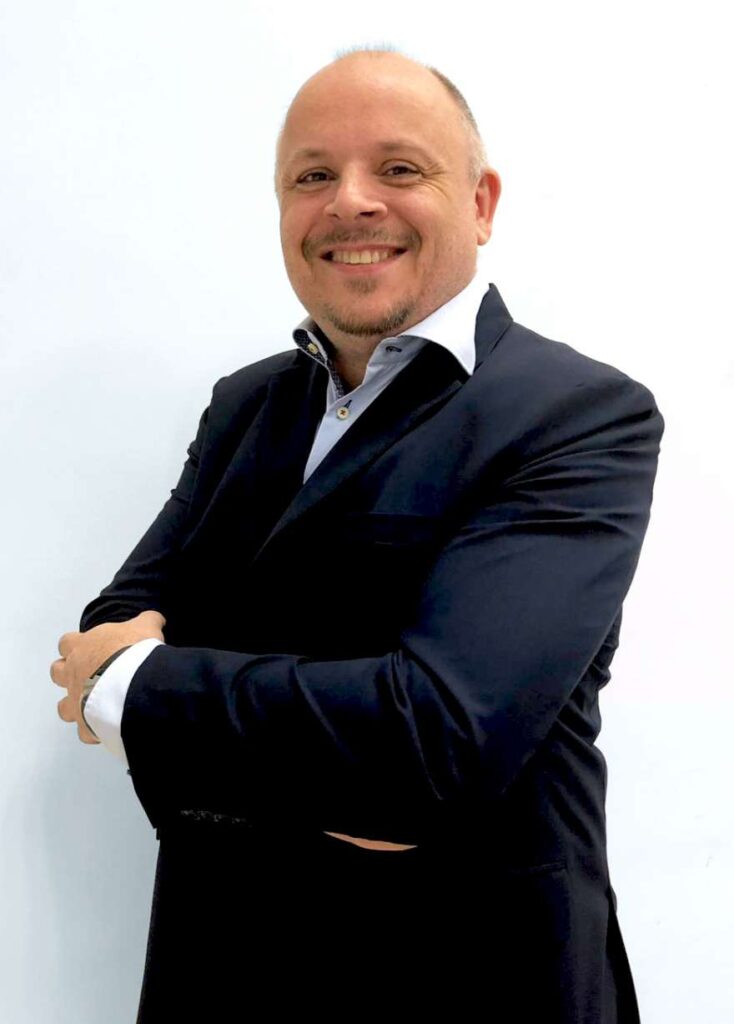 PHOENIX, AZ – (January 12, 2022) –  AtlasIED, a global electronics manufacturer providing comprehensive audio, communications, and security solutions for commercial markets, continues to strengthen its global presence and reach by adding AV executive Thomas Marcher as a manufacturer's rep and distributor. As Managing Director at AV Distribution Asia, Marcher serves as a crucial link between AtlasIED's APAC integration partners and AtlasIED's U.S. headquarters, fostering greater synergy, growth, and revenue in the APAC region. 
Having lived in and worked as a sales and management executive for more than 20 years in the Asia-Pacific, Marcher provides AtlasIED with a deep understanding of the APAC culture and commercial audio marketplace. Further, he offers insights to uncover and exploit future business and sales opportunities while leveraging brand awareness among dealers, distributors, and decision-makers in the education, hospitality, retail, healthcare, corporate, house of worship, and other markets. 
"There are significant opportunities for AtlasIED in the APAC region in commercial audio, but also in pro-audio, IP products, and sound masking," Marcher says. "The breadth of AtlasIED's offerings is huge; my primary objective as an AtlasIED manufacturer's rep and distributor is to expose these solutions to integrators here and help them identify the right solutions for the right markets." 
"Thomas's insights are invaluable to the progression of AtlasIED as a leader in the commercial audio market worldwide. His background and skills align perfectly with AtlasIED's overarching mission to strengthen our existing global channels while cultivating new opportunities for continued sales success, particularly in the APAC region," says Dean Standing, AtlasIED International Sales Manager. "Exciting new product introductions, combined with our continued commitment to building the strongest company leadership possible, positions AtlasIED for global success." 
To learn more about AtlasIED go to www.atlasied.com or follow the company on Facebook, Twitter, Instagram, and LinkedIn. 
About AtlasIED
AtlasIED has been a recognized leader in the pro-audio industry for over 85 years, developing innovative audio solutions for a wide variety of commercial environments. The company's diverse, comprehensive, and ever-evolving solutions cater to the high-quality audio and communication technology needs of markets globally, including transportation, healthcare, corporate, industrial, government, hospitality, education, and house of worship. Technologically advanced, expertly engineered, and highly marketable, AtlasIED's products and systems deliver mass communication, high intelligibility announcements, IP-based visual and audio communications, distributed audio, background music, paging, and sound masking solutions to commercial projects of every size and scope, including those which are mission-critical. Family-owned, the company's nine locations and a well-established network of experienced manufacturer representatives and distributors throughout the world ensure exceptional customer support and service to drive continued growth and advancement of the commercial audio industry. 
For more information please visit www.atlasied.com, and follow the company on Facebook, Twitter, Instagram, and LinkedIn.
All products, product names, trademarks, and registrations mentioned are the property of their respective owners, all rights reserved.
AtlasIED Media Contacts
Gina M. Sansivero, AtlasIED, (516) 901-8542, [email protected]
Katye (McGregor) Bennett, KMB Communications, (425) 328-8640, [email protected]