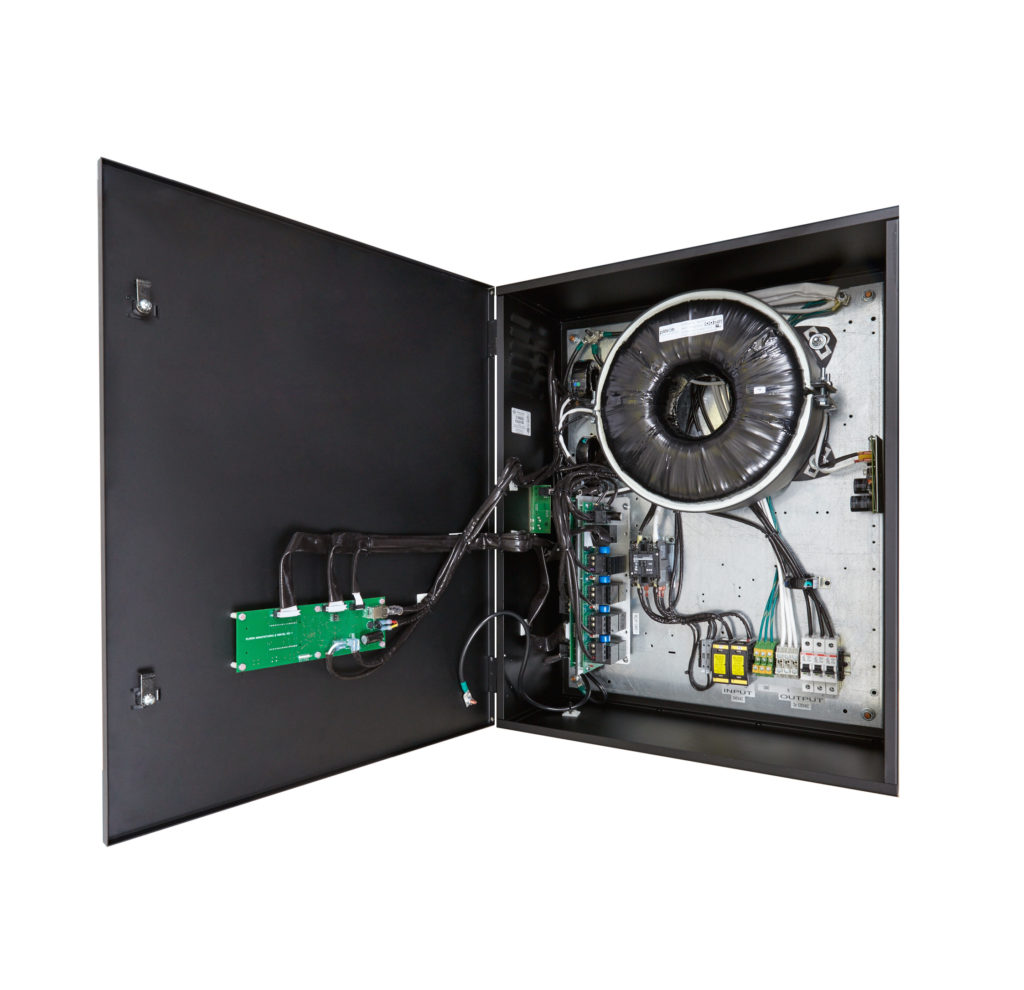 FOR IMMEDIATE RELEASE
ISE AV EMEA Stand #1-Q115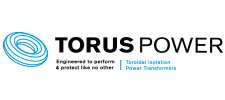 Torus Power Demonstrates Full Line of Toroidal Isolation Transformers for Superior Audio/Video Quality at ISE 2018
Designed to deliver clean, steady power, Torus Power isolation transformers come in sizes for any application
Toronto, ON, Canada (January 2018) Torus Power, maker of uncompromising, clean, isolation transformer-based power components, will showcase a comprehensive line-up of toroidal isolation transformers at ISE 2018, taking place February 6 – 9, 2018 at the RAI Exhibition and Convention Center in Amsterdam, Netherlands.
Built in a variety of configurations to accommodate the needs of two-channel audio systems, professional recording studios, and large-scale commercial AV applications, Torus' toroidal isolation transformers power, protect, and provide a stable platform for AV systems to achieve their highest possible performance. Audio comes alive with a lower noise floor, better dynamics, imaging and bass, and video is notably crisper with brighter colors, deeper blacks, and a more compelling overall image.
Today's AV Systems Need Clean, Consistent Power to Perform
Today's high-resolution audio and video systems require Hi-Res Power, the industry standard for clean power, to deliver Hi-Res audio and video. Using technology such as Series Mode Surge Suppression and noise filtering through proprietary narrow bandwidth technology (NBT), Torus Power products help today's sophisticated audio-visual components deliver superior performance.
Variable grid conditions can adversely affect sound and image quality and shorten the life of AV equipment. Torus Power AVR units, including the AVR CE, AVR CE2, and TOT AVR, employ automatic voltage regulation to provide superior protection from voltage sags, surges, and brownouts.. AVR units keep connected equipment within the optimal operating range of 220 – 240 VAC +/-10V regardless of line voltage fluctuations.
Experience the Difference Hi-Res Power Makes at ISE ISE attendees can experience the difference clean power makes in a real-life setting at stand #5-R125. Torus Power will showcase the following isolation transformers: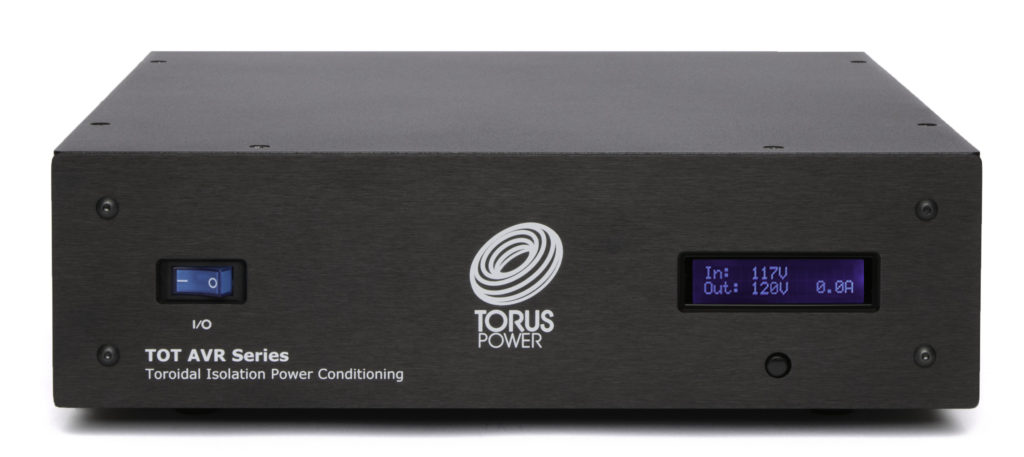 AVR CE / AVR2 CE – Stacked with features, including Ethernet control and IP addressability for remote monitoring and management, the AVR CE and AVR2 CE isolation transformers enhance the performance of any AV system, while protecting from surges, spikes, and brownouts that can be caused by a variable grid.
TOT AVR CE – The award-winning little brother to the AVR and AVR2, the TOT AVR CE delivers the same robust feature-set at a more affordable price. Housed in a compact, 2U chassis, the TOT AVR CE is rated at 4 amps and is designed for home theater and 2-channel audio systems.
RM-20 CE – Part of Torus Power's popular RM series, the RM-20 CE delivers clean, isolated power for residential and commercial applications. With toroidal isolation, noise filtering, high instantaneous current capability, and lightning and surge protection, the RM-20 CE remains a top choice for those who want the best performance from their system.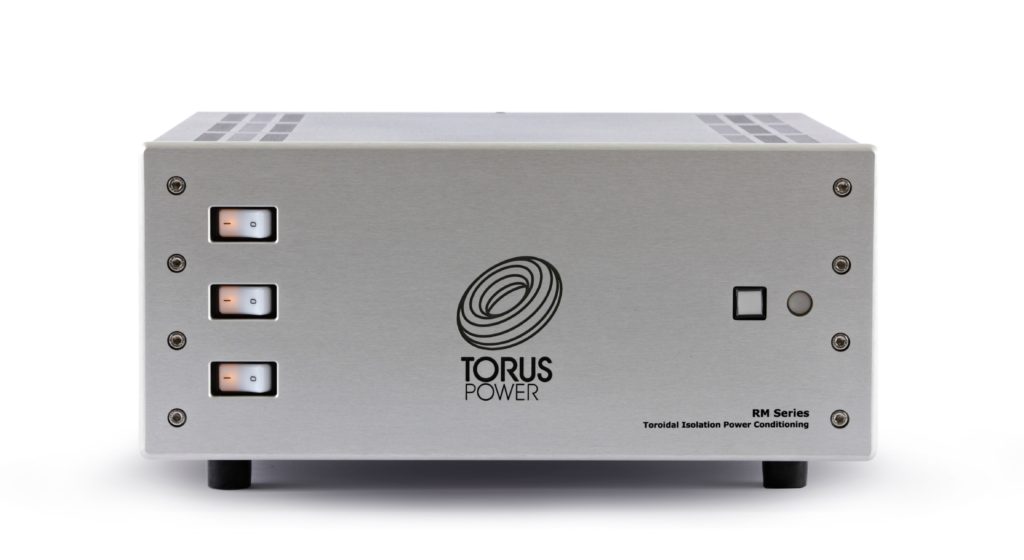 WM CE Series – The WM (Wall-mount) CE series comes in RM, AVR, and AVR2 configurations, offering toroidal isolation, surge suppression, cloud-based monitoring, and more. Easy to install, the unit feeds up to 8 racks, providing a source of clean, uninterrupted power for large installations or applications where finding rack-space is a challenge.
Learn More at ISE 2018
To experience the Torus Power difference firsthand or to learn more about Hi-Res Power, the industry standard for clean power for superior audio/video performance, visit the Torus Power team in the AV EMEA stand, #1-Q115, during ISE 2018 at the RAI Amsterdam, Netherlands, from February 6 – 9, 2018.
For more information about Torus Power, visit www.toruspower.com and follow Torus Power on Twitter @TorusPower and Facebook.
About Torus Power
Toroidal isolation power transformers by Torus Power are the world's finest clean power source for audio, video, and control systems. Dramatically increasing performance levels of connected AV components from video displays to amplifiers and powered speakers, Torus Power products utilize Plitron Manufacturing's patented NBT technologies and medical-grade toroidal isolation transformers to eliminate virtually all power-line noise artifacts and protect equipment from potentially damaging AC power line events, while increasing system reliability and extending product life. Torus Power products deliver higher levels of instantaneous current which ensures that dynamic components and high-performance systems are never compromised, nor starved for power.
Built to rigorous specifications under Plitron Manufacturing's ISO 9001 quality control system in Toronto, Canada, Torus Power's toroidal transformers—the heart of the Torus Power product line—utilize similar technologies as those found in leading AV amplifiers as well as in industrial, medical, broadcast, telecommunications, IT, power conditioning, and energy management applications. For additional information visit www.toruspower.com and follow Torus Power on Twitter and Facebook.
All products, product names, trademarks and registrations mentioned are the property of their respective owners, all rights reserved.
Media Contact
For interviews, editorial appointments, or reviews, please contact Katye (McGregor) Bennett of KMB Communications, Inc. by phoning (425) 328-8640 or emailing [email protected].