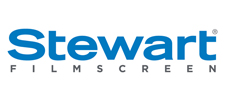 Stewart Filmscreen Sponsors Drunk Unkles NSCA Education Foundation Charity Concert During InfoComm17
The Drunk Unkles' annual InfoComm kick off concert and party to be held at B.B. King's Blues Club in Orlando on June 14th

TORRANCE, CA, and ORLANDO, FL—June 8, 2017—Stewart Filmscreen®, the only two-time Academy Award®-winning manufacturer of projection screens and projection screen materials for the audiovisual industry—will once again sponsor the charity performance by industry rock band The Drunk Unkles to raise money for the NSCA Education Foundation. The concert will be held the first night of InfoComm, Wednesday, June 14, 2017, at B.B. King's Blues Club on International Drive in Orlando, Florida. Doors open at 8:30 PM and The Drunk Unkles take the stage at 9:00 PM.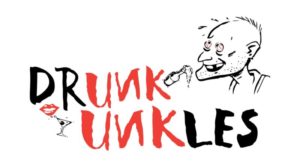 Now, in its 12th year, the concert, party, and networking event, "Rockin' with the Drunk Unkles," is a must-attend InfoComm tradition that draws legions of AV industry professionals, including dealers, consultants, distributors, manufacturers, exhibitors, and members of the press. "Stewart Filmscreen is proud to once again sponsor NSCA's Drunk Unkles event at InfoComm. More importantly, we appreciate the on-going passion and commitment to the advancement of the professional audio-video industry," says Shannon Townley, President & CEO of Stewart Filmscreen. Proceeds from the event go to the NSCA Education Foundation to help provide instruction to commercial electronic systems and AV professionals, as well as scholarships for students training for a career in the low-voltage commercial electronics industry.
Tickets to the Drunk Unkles concert and party are available, prior to the concert, at Stewart Filmscreen's InfoComm booth #3121. While there, attendees are encouraged to view and experience Stewart Filmscreen's line-up of Next Generation, 16K+ screen materials and projection screen solutions.
About Stewart Filmscreen®
Headquartered in Torrance, Calif., with additional manufacturing and satellite sales facilities in Ohio and Singapore, Stewart Filmscreen Corporation has been the consistent choice of discerning clientele around the world for more than 65 years. The only Academy Award®  winning manufacturer of projector screens, screen materials, and specialty optical coatings, aesthetic-conscious architects, consultants, systems designers, and homeowners rely on Stewart Filmscreen for the perfect combination of superior image integrity, flexible design, and dedicated support; and we consistently deliver. With unparalleled ISO 9001:2008 manufacturing capabilities, Stewart can custom engineer a projection screen solution to meet nearly every need. Proprietary material science and innovative manufacturing methods allow Stewart to produce some of the most optically immaculate screens in the world, ultimately delivering an immersive experience that is unrivaled in the marketplace.
Simply put, if a screen can be imagined, Stewart Filmscreen can deliver it.
All products, product names, trademarks and registrations mentioned herein are the property of their respective owners, all rights reserved.
Media Contact
Katye (McGregor) Bennett | KMB Communications, Inc. | (425) 328-8640
# # #