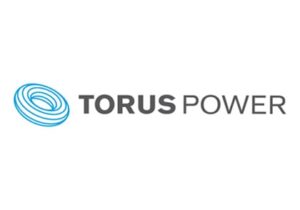 LIT brings foundational power conditioning solutions from Torus Power platform to residential dealers in the Southeast and stresses the importance of clean power for optimal performance of smart home systems.  
TORONTO, ON, CANADA (Sept. 4, 2023) Torus Power Inc. is pleased to announce that its full range of world-class isolation transformers is now available to residential dealers from Luxury Integrated Technologies (LIT). Based in Hampstead, North Carolina, LIT will support dealers with power isolation products, as well as comprehensive design service and technical support to ensure proper setup and configuration of Torus's power solutions. Both Torus and LIT are passionate about the importance of clean power for the performance of a home's electronic systems. 
"Power is a foundational part of an efficient connected home yet is often overlooked and misunderstood," says LIT principal and founder Sarah Dresher. "Our goal at LIT is to educate our dealer partners on the necessity for clean power with sensitive AV equipment, recommend Torus Power's isolation transformers as a best-in-class solution and guide them through the process of integrating these products into their high-end projects. 
Adds Torus Power president and COO Kevin Main, "Having the backing of a reputable manufacturer's rep firm like LIT that shares our passion for power is a blessing. Together, we can push our power message and products to a broader base of dealers, making clean power a foundational pillar of a smart home ecosystem. We're excited to see where this new partnership leads us and share in the success of our dealers." 
Both Main and Dresher agree that 2023 is a watershed moment for power, due to the many new requirements mandated by the most recent update to the NEC. Now more than ever, homebuilders, designers and integrators must focus on providing safe, efficient power to their customers. "Our partnership with LIT will help us strengthen our presence and reputation as a knowledgeable resource of power-focused information and solutions." 
Torus Power demonstrates the connection between clean power and exceptional AV performance at CEDIA Expo 2023, in a high-end home theater demonstration with Quantum Media Systems. Two 100 Amp power transformers from the Torus Power RM Series will feed clean, efficient power for a world-class, 60-seat theater. 
Technology integrators in the southeast region are encouraged to email Luxury Integrated Technologies at [email protected] to learn more about Torus Power.
To better understand the difference clean, uninterrupted power can make in AV systems and learn why so many integration professionals and consultants rely on Torus Power to maximize and protect their installations, visit www.toruspower.com and follow Torus Power on Twitter and Facebook.
About Torus Power
Built to rigorous specifications in Toronto, Canada, Torus Power toroidal isolation transformers are the world's finest clean power source for audio, video, and control systems. Dramatically increasing performance levels of connected AV components from video displays to amplifiers and powered speakers, Torus Power products utilize Plitron Manufacturing's patented NBT technologies and medical-grade toroidal isolation transformers to eliminate power-line noise artifacts and protect equipment from potentially damaging AC power line events while increasing system reliability and extending product life. Torus Power products deliver higher levels of instantaneous current which ensures that dynamic components and high-performance systems are never compromised, nor starved for power.  For additional information, visit www.toruspower.com and follow Torus Power on Twitter and Facebook.
About Luxury Integrated Technologies
Luxury Integrated Technologies (LIT) is a manufacturer's representative of best-in-class technology solutions for the luxury residence. Our fundamental belief is that technology should work seamlessly into the hardscape of the everyday home. The most interactive, yet simple solution is a combination of quality materials, button and voice controls that enhance the architecture and design of the home. We take pride in enhancing the reputation of both our manufacturer and contractor partners on our mutual mission throughout the Southeast.
Website: www.litsoutheast.com
Instagram: https://www.instagram.com/litsoutheast/
Facebook: https://www.facebook.com/litsoutheast/
LinkedIn: https://www.linkedin.com/company/89748938/ 
Torus Power Media Contact
For interviews or reviews please contact Katye (McGregor) Bennett of KMB Communications, Inc. by phoning (425) 328-8640 or emailing [email protected].
All products, product names, trademarks, and registrations mentioned are the property of their respective owners, all rights reserved.