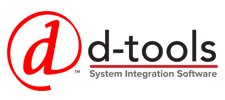 Live, instructor-led online courses help SI users better understand and maximize their use of the platform 
CONCORD, CA (December 2017) D-Tools, Inc., the worldwide leader in data-driven system integration software, announces the addition of December Online Training sessions for D-Tools users, giving residential and commercial AV systems integrators the knowledge to use even more tools to help them maximize their investment in the System Integrator (SI) platform. Being held December 12 – 14, 2017, this live, instructor-led series of courses brings comprehensive D-Tools training via the web using GotoMeeting, enabling clients to take advantage of in-depth training from anywhere, through any internet-enabled device.
Based on D-Tools' Regional Training Curriculum developed by the award-winning D-Tools Professional Services Group (PSG), D-Tools online training sessions are available as single-day or individual half-day online courses. These powerful training courses are designed to facilitate a broader use and deeper understanding of the full feature set of D-Tools platform and enable those using the software to become proficient, efficient, and effective.
Upcoming Online Training sessions cover processes and best practices within D-Tools for Sales, Design, and Operations and include:
Getting Started with D-Tools | December 12, 2017 – 8:00 am – 11:30 am PDT
Selling with D-Tools | December 12, 2017 – 12:30 pm – 4:00 pm PDT
Setup and Sales Training Full Day | December 12, 2017 – 8:00 am – 4:00 pm PDT
Design and Documentation Training | December 13, 2017 – 8:00 am – 1:00 pm PDT
Purchasing and Item Tracking with D-Tools | December 14, 2017 – 8:00 am – 11:30 am PDT
Project and Field Management with D-Tools | December 14, 2017 – 12:30 pm – 4:00 pm PDT
Setup and Sales Training Full Day | December 14, 2017 – 8:00 am – 4:00 pm PDT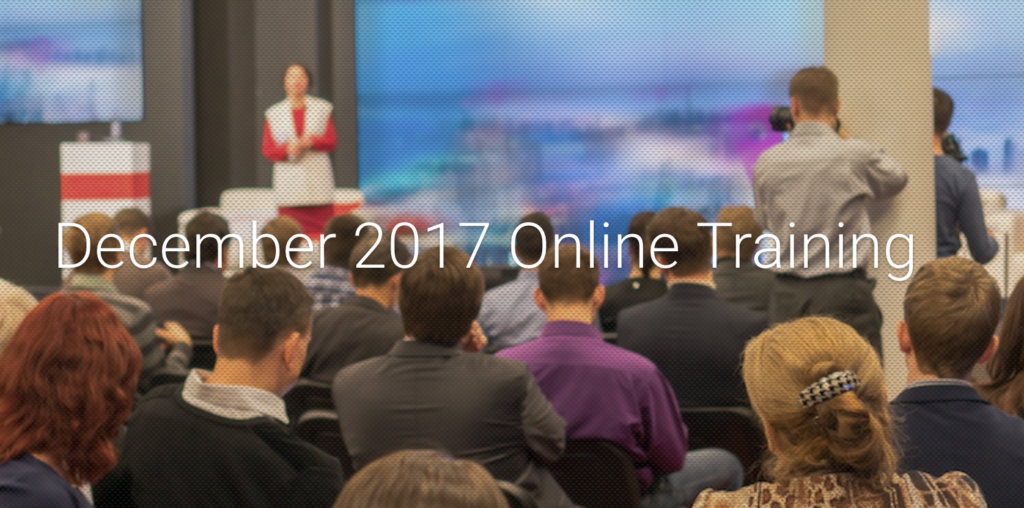 Delivering D-Tools PSG expert instruction straight to users' desks or smartphones, without the added expense of travel or the hassle of spending time out of the office for training, the live, interactive format facilitates greater understanding of and ability to use D-Tools, while the GoToMeeting interface makes it easy for attendees to join in from any internet-enabled device.
Classes will take place December 12 – 14, 2017 and require pre-registration and payment, which can be managed online by visiting http://d-tools.com/online-training-december-2017.
About D-Tools, Inc.
D-Tools, Inc., founded in 1998 and based in Concord, California, is a worldwide leader in accessible, highly accurate system design and documentation software platform. The company's flagship product, System Integrator™ (SI), is a robust solution that utilizes Autodesk® AutoCAD and Microsoft® Visio to facilitate comprehensive system design, documentation and project management. D-Tools enables residential and commercial integrators to streamline business processes and increase revenues while reducing the time and cost associated with the installation and integration of low voltage electronic systems. More than 5,500 leading companies in 87 countries currently use the award-winning D-Tools platform to reduce time, costs and to streamline the system integration process. Product updates and related information can be obtained by following D-Tools on Twitter, Facebook, and LinkedIn.
Media Contacts
Tim Bigoness, D-Tools, (925) 270-4102, timb@d-tools.com
Katye (McGregor) Bennett, KMB Communications, (425) 328-8640, katye@kmbcomm.com
All products, product names, trademarks and registrations mentioned are the property of their respective owners, all rights reserved.