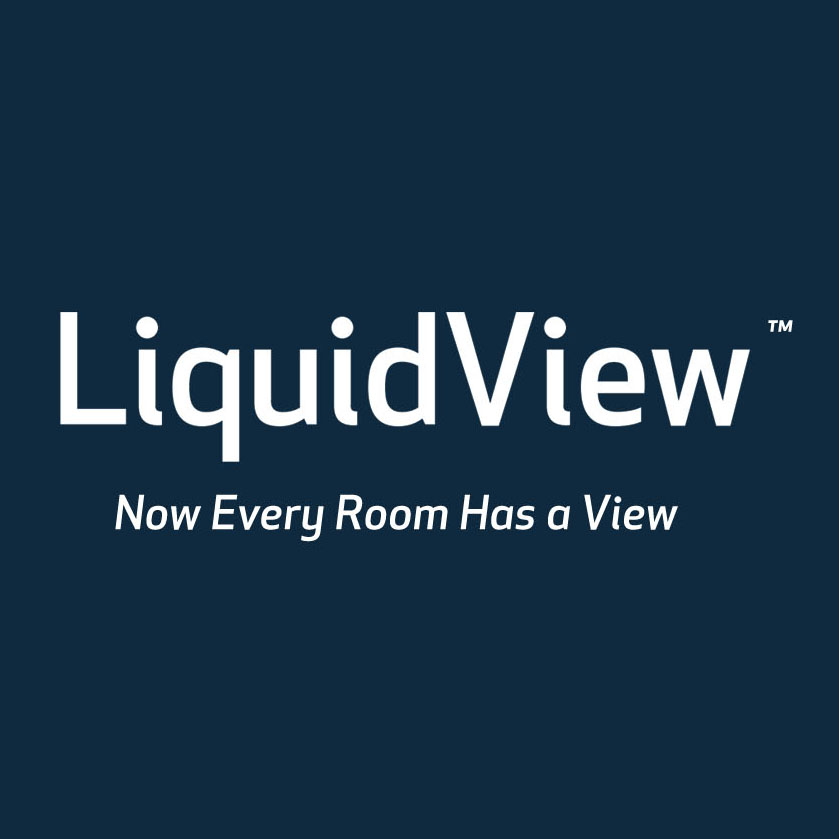 Select members of the press invited to witness spectacular views of the Fall colors in Central Park while learning how visual content is transformed into digital art with stunning realism during invitation-only event on the 32nd Floor of the JW Marriott Essex House New York this weekend. 
NEW YORK CITY, NEW YORK – LiquidView creates the most beautiful views imaginable from anywhere with a revolutionary platform that displays feature film-quality scenery from around the world. The San Francisco-based company offers a high-resolution virtual window system that can be mounted to any wall surface with architectural details to simulate an actual window and an exclusive library of views of what one could see outside.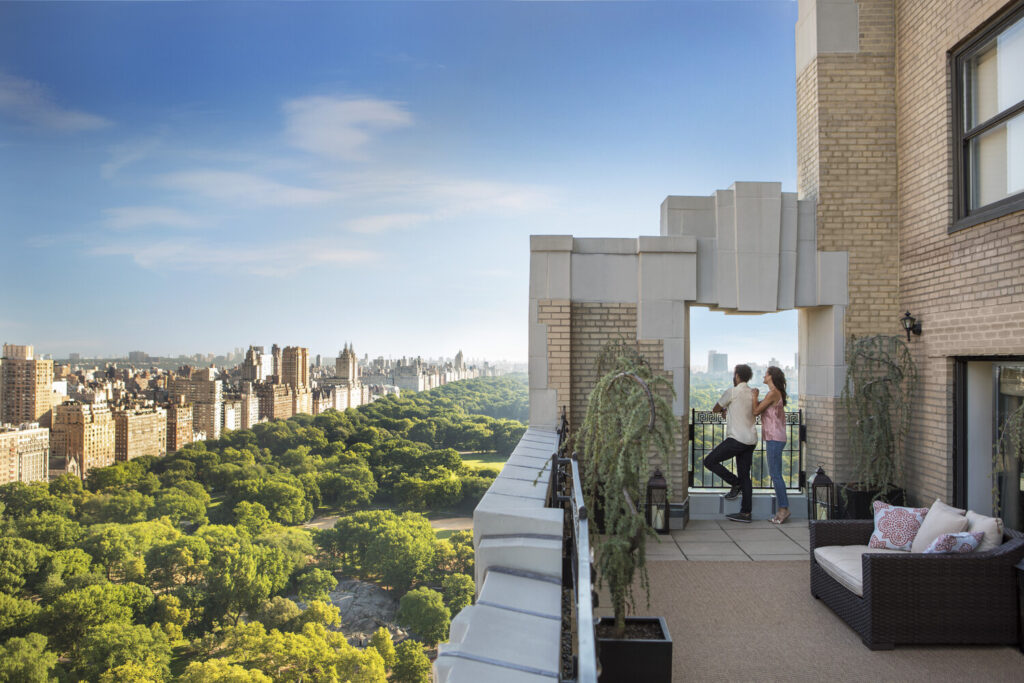 This weekend, LiquidView cinematographers will capture Fall colors at their peak in Central Park, during a continuous 24-hour recording session taking place in a stunning terrace suite on the 32nd floor of the JW Marriott Essex House New York. There, the team will stay on location around the clock to capture the vibrant scenery of the changing season from this amazing hotel property; the city awakening and progressing through the day, then descending into night; the subtle shifts in sunlight and cloud structure; all shot from a premier suite to provide a unique perspective of Central Park and New York City in all its glory. 
To achieve the ultra-premium quality and realism of its Central Park video footage, LiquidView will use high-end, feature film-grade Sony Venice 2 cameras — the same ones reportedly used by filmmaker James Cameron for Avatar 2, the sequel to the highest-grossing movie of all time. The team's National Geographic-level cinematographers will conduct the shoot from the outdoor terrace to capture the best view possible of this sensational time of year. The outcome, thanks to the level of artistic and technical expertise involved in the video production, will be exclusive video footage that when displayed on LiquidView Virtual Windows, transports viewers to another place and time. 
One of the most unique aspects of the Virtual Window is that content is time-synchronized to the viewer's local time of day for utmost realism. For example, a LiquidView Virtual Window installed in a hotel suite in London at 4 pm showing Central Park footage will see the footage as if the Window was in New York City. Views will shift subtly as days become gradually longer or shorter, and an "easter egg" might appear briefly, such as horses galloping by, in some scenes for added value.  
"Given the growing demand for healthier indoor environments in which occupants can commune easily with natural surroundings, LiquidView's Virtual Window offers a solution for spaces that may be void of windows or suffer from bleak scenery," says LiquidView CEO and filmmaker Mitch Braff.
Recognizing the importance of health and well-being to hotel staff and guests and high-end residences alike, LiquidView Virtual Windows can quickly transform an underutilized room into a relaxing, restorative Wellness space.
"Once people experience the remarkable look and feel of the LiquidView Virtual Window they naturally tend to think of ways our Virtual Window might enhance or transform rooms in their home or business," Braff adds. "We see it as an opportunity for businesses to maximize usage of more square footage and for homeowners to change their view as they choose, for entertainment that also offers health & wellness benefits."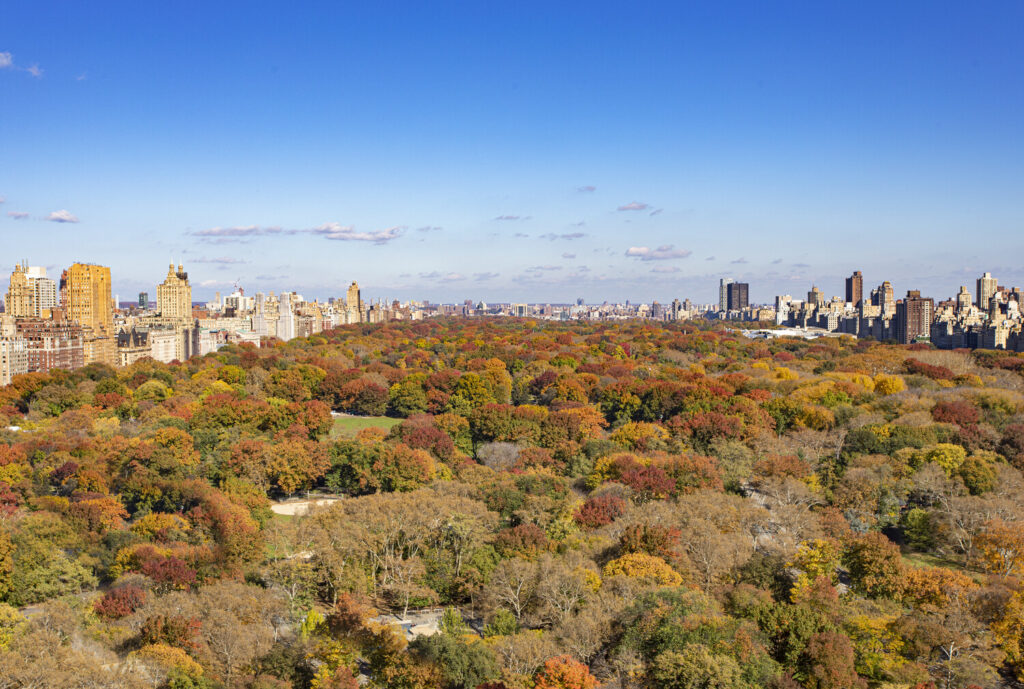 Select members of the press are being offered an exclusive, behind-the-scenes look at the techniques, technologies, and artistry required to capture the essence of the city. The LiquidView Fall Colors Captured in Style viewing event is by invitation only and takes place this weekend on the 32nd floor in the Central Park Terrace Suite at the JW Marriott Essex House New York. While there, members of the press can learn more about LiquidView's unique cinematography process and how the Virtual Window works while enjoying a spectacular view of NYC's Fall colors at their peak from an exclusive view not many get to enjoy. 
Space is limited to 8 pre-registered and confirmed guests per day. Openings are currently available for Saturday 10/22 between 6:00-10:00 pm — with champagne and light hors d'oeuvres being served — or Sunday 10/23 between 2:00-6:00 pm. RSVP now for this exclusive sneak-peek event by emailing [email protected]. 
To learn more about LiquidView, its unique Virtual Window, and the variety of scenery available for display, visit www.theliquidview.com. 
About Leon LiquidView
LiquidView creates the most beautiful views imaginable from anywhere – available to anyone with a team of creatives, engineers, and architects. With a team of former Sony, Google, Cisco, and Tesla talent, LiquidView is transforming architecture, interior design, and AV through its stunning virtual windows for residential and commercial spaces. Learn more at www.theliquidview.com or by following @liquid.view on social media.
About JW Marriott Essex House New York
Ideally located facing Central Park, minutes from Lincoln Center, Columbus Circle, Fifth Avenue, and midtown NYC, the JW Marriott Essex House New York caters to leisure and business travelers alike. The hotel's architecture and art deco decor preserve the building's rich history with curated art, delicate flourishes, geometric carpet patterns, silver leaf wall coverings, crystal lamps and chandeliers, reflecting the glamour of the fashionable art deco era. With Central Park as the hotel's front lawn, guests have access to the breathtaking grounds and are encouraged to explore through an exclusive Essex House curated tour. Recently reimagined hotel rooms and family suites boast Art Deco designs, smart technology, connecting rooms and luxury amenities such as plush bedding, marble bathrooms and views of NYC. The hotel also offers a distinctive collection of premiere suite accommodations, including the JW Terrace Suite, Central Park Terrace Suite, and Presidential Suite. Each features multiple spacious bedrooms, lavish living areas, ornate, spa-style bathrooms, Art Deco craftsmanship, and private terraces with stunning views of Manhattan and Central Park. JW Marriott Essex House has been classified as a New York Historical Hotel since 1931. The iconic "Essex House" rooftop sign was installed in 1932 and has since become a fixture of the city skyline.
LiquidView Media Contact
KMB Communications, Katye McGregor Bennett, (406)446-1283 or [email protected]
# # # ENDS