Welcome guest blogger John Sciacca on the best San Diego beer to drink during CEDIA!
According to Beer Connoisseur, San Diego has earned props as one of the world's top craft beer cities. And with more than 140 craft breweries in the area, there is plenty of hoppy delicious to keep your week interesting. Having reviewed over 500 craft beers (http://www.sciaccadrinks.blogspot.com) I have a few favorite breweries that I'd suggest you check out while in town.
Read this list with a big grain (pun intended) of my favorite beer styles being IPA, Imperial IPA, and Triple IPA, especially those with massive, juicy, fresh West Coast style for which San Diego IPAs are particularly well known. When I'm not enjoying a massive IPA, I'm not adverse to pouring an Imperial stout or Belgian Tripel. I think sours are disgusting, and I don't have any time for light, low-ABC, low-cal brews.
So, here are ten breweries I suggest you check out while in San Diego: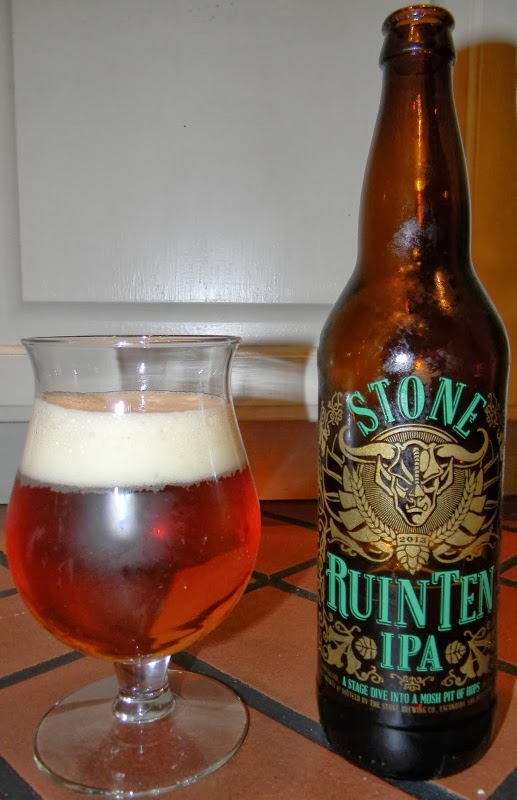 Stone Brewing Company – Stone has a massive array of big, 8+% ABV Imperial IPAs and they are practically all delicious. My favorite Stone IPA is the RuinTen, which is just the glorious perfection of a Triple IPA. From my review: "The beer was a perfect, magical harmony of sublime hops, malt and alcohol that all worked together like a symphony conducted by the very hands of God himself. From look, to nose, to first dash on the tongue, to the lingering finish that was like Mozart creating a masterpiece in your mouth with his fruffy white wig dripping in sticky-icky sweet-juicy hops."
Green Flash Brewing Co. – Another company that specializes in the West Coast IPA, Green Flash offers several beers that are sure to please, some of which aren't even IPAs! My favorite is the Green Bullet. From my review: "The smell is just flat-out great. Piney and hoppy and sweet and juicy and mango-pineappley. It's just totally spot on; not just hitting the bulls-eye but splitting the frickin' arrow that Palate Wrecker put into the bulls-eye! Can't wait to taste… My hands are trembling a little bit from the emotion of it, and I just had a panicked moment where I nearly overturned my glass. Dammit, man! Get it together, Sciacca!"
Ballast Point Brewing – These guys are very widely known for the Sculpin, which is a nationally distributed – and quite delicious – IPA. The Sculpin comes in multiple flavors now such as Pineapple, Grapefruit, and Habanero. Yes, Habenero. If you like spicy AND beer, this is for you. From my review: "Wow. I mean, you feel it like an IPA on your tongue but then the spicy heat just kicks you right in the back of the throat. It is like a taco truck just drove through your mouth, dripping all kinds of pepper juices out of its tail pipe and burning out in your throat on the swallow. The heat kind of radiates down your throat and into your belly a bit on the swallow, negating any real bitter on the finish. In fact a belch just brings up more spice and heat."
Coronado Brewing Company – Surprise! Another brewery I love for their IPAs! Some of my favorites from Coronado have been their anniversary releases, but their year-round brews, like the Idiot IPA, are nothing to miss! From my review: "Nose is rich with big juicy hop notes; sweet with orange juice and grapefruit citrus. First sip and boom! This lands like a bitter bomb right on the tongue, surrounding it and coating your mouth with rich, juicy hop citrus."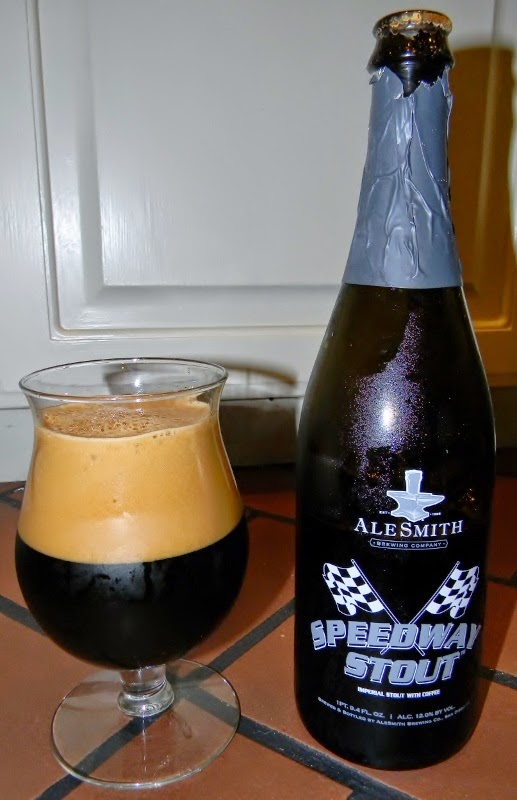 AleSmith Brewing Company – OK, this is for the dark beer lovers out there, as the AleSmith Speedway Stout is all world. Dark, big, and so full and rich! From my review: "Nose is not hitting you over the head, but if you get down into the glass and really breathe it in, you are rewarded with dark, bitter cocoa nibs, and burnt espresso and roasty malts. First sip and it hits the mouth with a silky, velvety luscious creaminess. I feel like my mouth has entered a Japanese bathhouse, been welcomed by two lovely, delicate geisha, and it was then wrapped in a beautiful silk kimono."
Mikkeller Brewing – Another one for the dark beer lovers, this company makes a beer that rocks 16% ABV, perfect for those times when you want to drink a little something before stumbling into bed. The Black Tokyo is a massive beer. Fortunately, it comes in a small (250 Ml) bottle. From my review: "I can't tell so much if I poured a beer or someone let out the drain plug on an early 80's vehicle that has been driving around the country in desert conditions, and this beer oozes thick and black into the glass, produces just a whisper of dark brown foam that vanishes almost as quickly as the bubbles form. Rolling the thick liquid around in the glass causes the viscous fluid to etch itself on to the glass, carving in long, lingering lacing trails wherever it touches. The nose has an edge of sweetness to it, with some burnt, dark-dark roasted coffee but also a salty-sweet edge of soy sauce."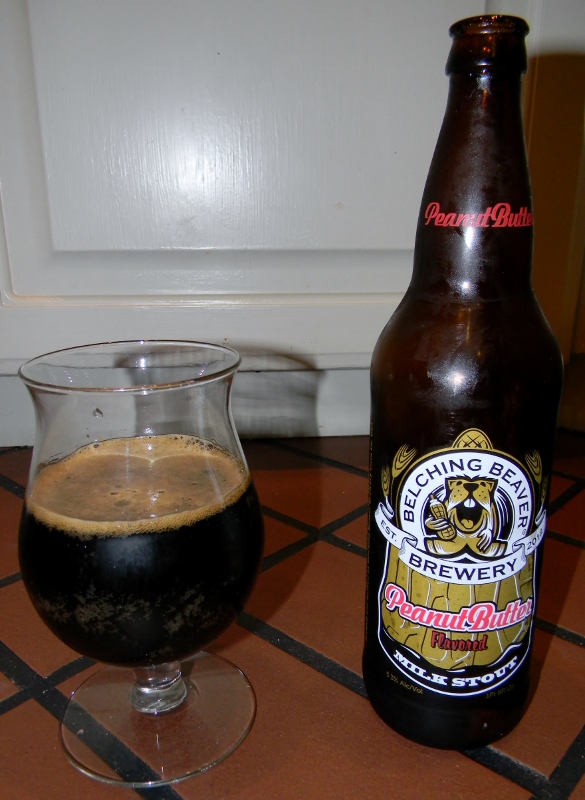 Belching Beavery Brewery – You got your chocolate in my peanut butter! Well you got your peanut butter chocolate in my beer! And it works! If you've ever wanted to try a Peanut Butter flavored milk stout, there is no better place to visit. From my review: "For a beer with this name, it actually drinks surprisingly easy and smooth. I was thinking that it would be overly sweet or heavy, but it is really easy drinking with just a bit of sweetness. At the end of the first glass, the finish is more creamy peanut butter smooth Jif style and less roasted coffee with nuts, but still fairly mild on the peanut flavor."
Iron Fist Brewing Company – This company makes a Tripel that isn't all Tripel. From my review: "Nose has that sweet, banana and bubble-gum juiciness that I love from a Tripel, but with a pretty big and nice hoppy undernote. First sip and the beer draws a freeway line down the center of my tongue, as I feel it literally tracing its way through my mouth. There isn't as much carbonation as I was expecting, but notes of sweetness, that flash of bubblegum juicy, and then an almost burnt malt note and then a lengthy bitterness on the finish that is all IPA. This thing is about as complex as a Rubik's Cube without a cheat sheet."
Karl Strauss Brewing – To be honest, I've never had any beers from Karl, but his reputation precedes him, and from everything I can see, Karl Strauss is one of the fathers of the San Diego craft scene, and I don't plan on leaving SD without having some serious glass time with Karl and his brewings!