Did you know KMB hails from San Diego? This is our hood, people! Here are KMB's recs for our fave San Diego restaurants, plus entertainment and escape spots to beat the chaos of the CEDIA show floor. 
Breakfast Republic (Liberty Station) (Formerly MCRD)
Filled with arts, eats, and shops, Liberty Station has become one of our go-to's now that the original Naval Base and Marine Corp Recruiting Depot has been completely overhauled and repurposed. We are particularly fond of Breakfast Republic, where you can enjoy the most important meal and power up for your CEDIA agenda. Try the breakfast Mac-n-Cheese! Open from 7am–3pm, it also has 20 beers on tap. Delish.

The LOT Movies & Dining 
Also at Liberty Station, The LOT is great for all of the many movie and dining fans that CEDIA inevitably attracts. It's one of those new theaters with a restaurant and bar, all with the great AV (not to mention incredibly comfy seats by Fortress Seating). A high-energy social hub for craft coffee, artisan pastries, elevated cuisine, premium spirits, and sophisticated wines.
Women's Museum of California (Liberty Station)
Need a little culture in your CEDIA week? Check out the Women's Museum of California while you're at Liberty Station, where Katye's sister heads up the events and design teams!
Rubio's Coastal Grill
As cliché as it might sound for a native Californian to recommend a fish taco, it's hard to beat one when you're in America's Finest City. If you've never tried a fish taco, this is the year to do it!
Puesto Mexican Artisan Kitchen and Bar
Stewart Filmscreen's Shannon Townley introduced us to Puesto, very near the Convention Center. Good prices for fresh food and powerful drinks. (And you know you are gonna need one after day one!)


El Indio Mexican Restaurant
We're huge fans of authentic Mexican food, and one of our favorites is close to downtown—El Indio Mexican Restaurant and tortilla factory. Insider tip: We often stop here before going back home in order to get a stash of fresh corn and flour tortillas. If you have access to a freezer the night before you depart, these tortillas freeze and travel well in a plastic bag (now outlawed in California).
Roberto's Taco Shop
For an entirely different, very SoCal, authentic Mexican food experience known to many who grew up in the area (and perhaps had too much to drink on rare occasion), visit the Roberto's empire. Really, honestly, any "-erto's" is more than likely gonna be good. Try the rolled tacos and a carne asada or California burrito.
Bluewater Seafood Market and Grill
Like fish? Look no further than Bluewater Seafood Market and Grill, which happens to be next to El Indio. John Bennett says you have to have one of their fish sandwiches! Be careful, you might want to move to SD just for this sandwich. #Truth.
Point Loma Seafoods
Robert Keeler of Stewart Filmscreen agrees that this is the place to go for your daytime seafood eating needs, especially if you like a diverse—very diverse—seafood offering. They claim to be the "freshest thing in town," and friends agree.
Little Italy
If authentic Italian food and atmospher is more your style, try Little Italy. We like both Solunto (the bakery!) and Sorrento (great pizza!)


Rustic Root
This place has incredible rustic American fare where traditional dishes are given a modern twist. Last year several companies and KMB got to know Rustic Root and became big fans. We're going back and know others who are too. Like Shawn Tobin of CE Pro, whose bone-in ribeye was larger than his head. (This was proven. We saw the pictures.)
Raised by Wolves
We haven't been here yet but friends tell us it's a fun place to be. Yelp reviews suggest it might be a bit of a pain, so proceed with caution. We're gonna check it out for a) the interior design (see below) and b) the fact that it's a speakeasy. KMB loves to speak easy.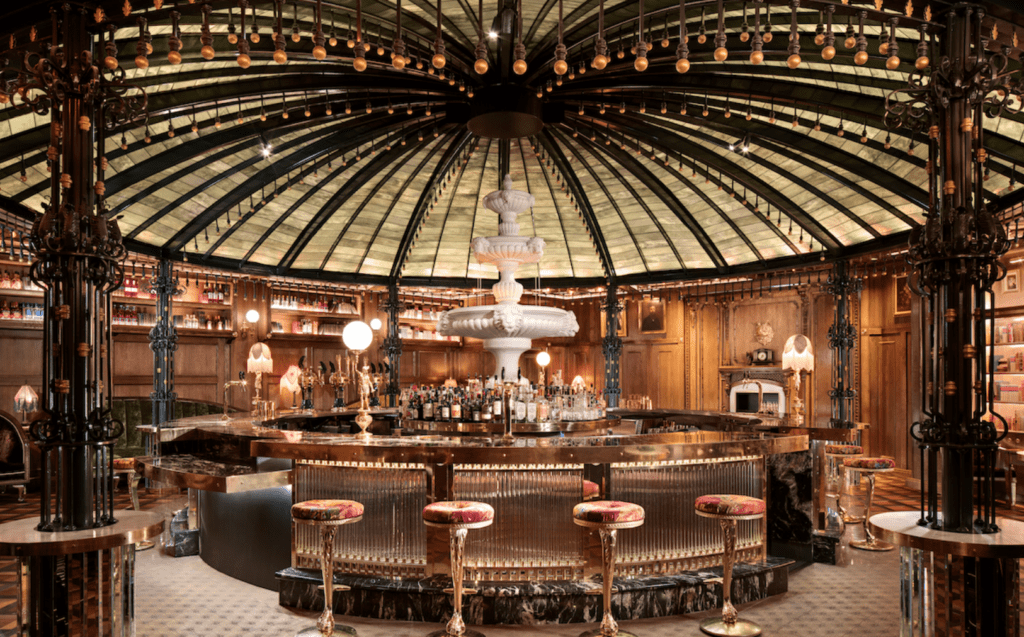 The Whiskey House
Whiskey lovers, rejoice. We're told this place is the place to go while in SanDiego. Industry expert Robert Keeler of Stewart Filmscreen attests to the breadth of its offering, which tops 600 different kinds of whiskey.
Gelato Vero Cafe
Big fans of ice cream here at KMB. So we always try to stop at Gelato Vero Cafe for gelato. It's just North of El Indio. Go for the gelato not the service.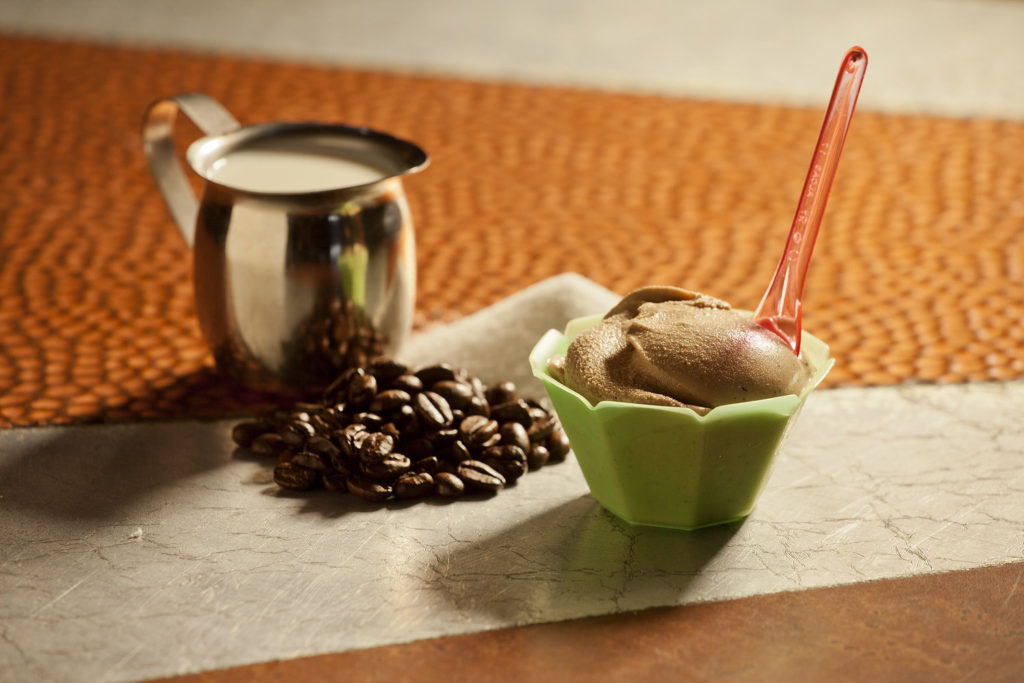 In-N-Out Burger
Do you know about the secret menu? Look it up and be woefully cool when you order in front of your colleagues California's most famous burger. For Katye, it's animal style with crispy fries.
San Diego Surf Polo Club
Ever taken in a game of Polo? Just so happens there's a world-class polo venue just north of San Diego in Del Mar, with games taking place both weekends, before and after CEDIA Expo. Even Better, there's a tournament on the beach in front of the Del, which in and of itself is a sight to behold (see below).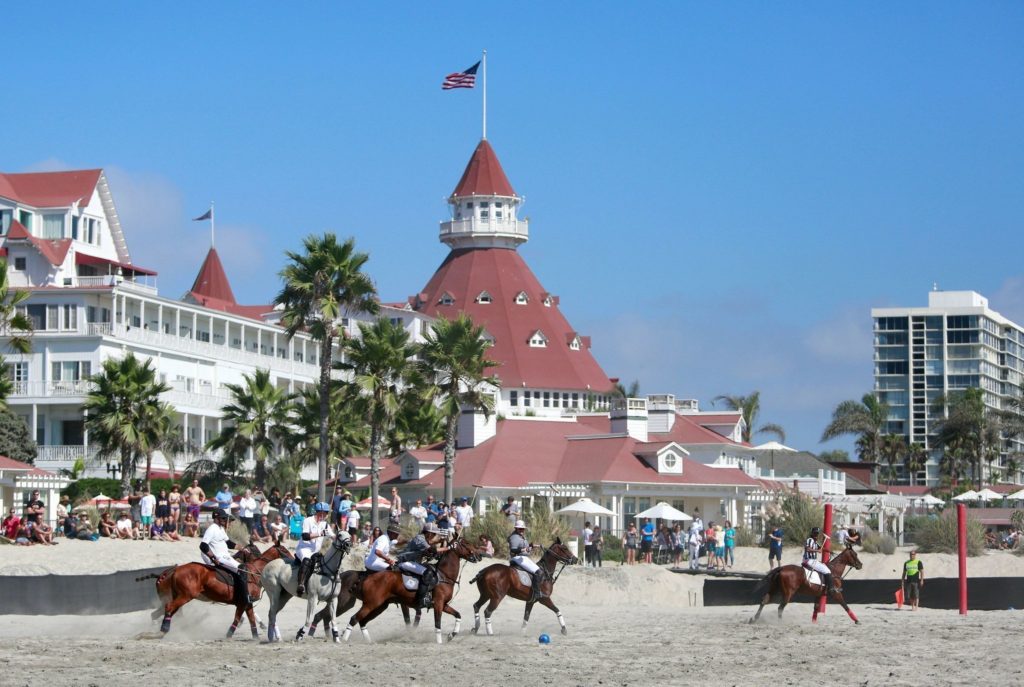 Rent a Boat
Want to hit the water? Rent a stand up paddle board, boat, or even a yacht and take to the seas (or just stay in the marina).
Coasterra
Upscale Baja-style seafood with menu items like Lobster and Black Bean Flautas, you can't miss with this rec. We haven't eaten here ourselves, but hear from our foodie friends it's divine, and the views appear to be amazing!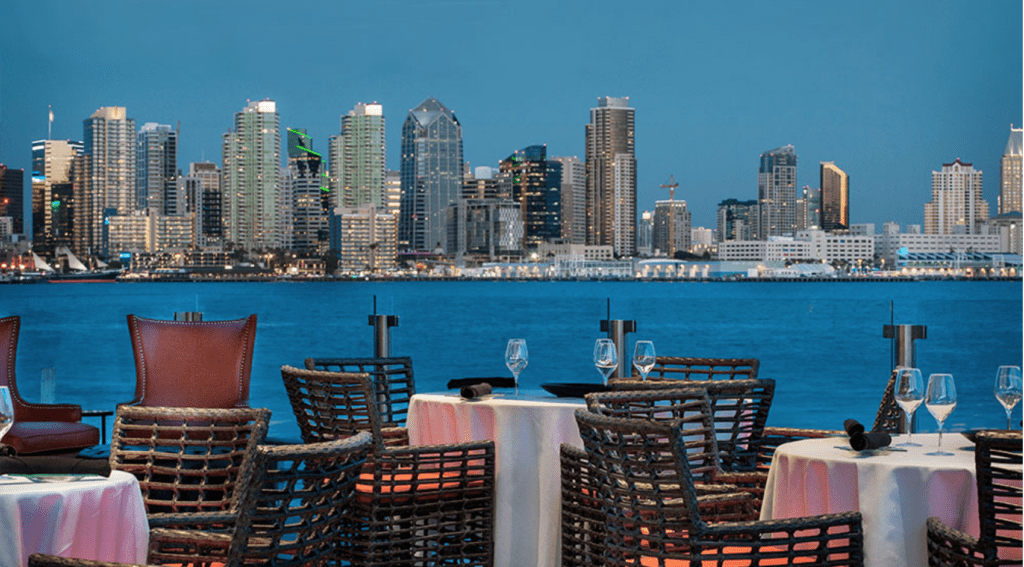 Top of the Hyatt Bar
Home of the original Bombay Sapphire martini and 40 floors above the ground overlooking the harbor. You might see KMB peeps hanging here pre- or post-dinner during CEDIA week.
So Many Craft Beers, So Little Time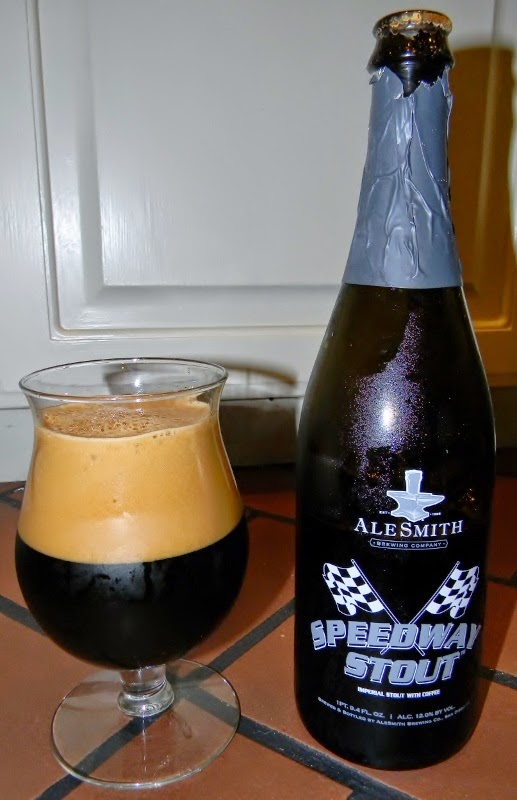 According to Beer Connoisseur, San Diego has earned props as one of the world's top craft beer cities. And with more than 140 craft breweries in the area, there is plenty of hoppy delicious to keep your week interesting. Having reviewed over 500 craft beers. John has a few favorite breweries to share in this guest blog.
We hope you try (and love) some of our recommendations. Tell us what you thought of them in the comment section below. And see you in sunny Sandi!