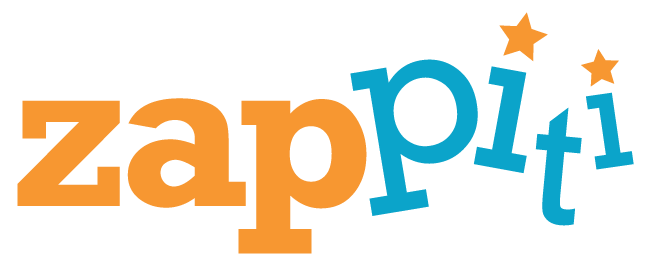 With extensive experience in the residential systems industry, Pete Baker's The BIG Corp will help develop and execute new sales strategies, driving Zappiti's presence in the residential marketplace. 
Fort Lauderdale, Florida (April 8, 2021) Zappiti, an award-winning manufacturer of 4K media players, continues to strengthen its presence in the marketplace with the recent appointment of industry veteran Pete Baker's The BIG Corp as North American Business Manager for the Zappiti
brand. As a leading executive with more than three decades of industry knowledge, vast experience in sales and marketing, and a deep understanding of the needs of home systems integrators, Baker draws from his strong business-building skills and passion for smart home technologies to develop and nurture mutually beneficial partnerships with dealers and distributors throughout the country.
 Having developed and executed successful sales and marketing strategies for several leading home systems brands as the president of international business development company The BIG Corp, Baker's unique skillset aligns well with Zappiti's aggressive business model. Moreover, Baker's personal experience using Zappiti products provides integrators and distributors with a unique perspective of the technology. 
"It's clear in discussions with Zappiti's executive team that the company is on a trajectory for amazing growth," says Baker. "From the development of new business opportunities to the continued evolution and refinement of innovative media servers and storage units, Zappiti is well-positioned to provide the integration community with home entertainment solutions that provide consumers with a compelling way to consume content. The mission going forward is to explore and expose new revenue opportunities for Zappiti dealers." 
"Through Pete's sales and marketing leadership we can effectively promote the merits of Zappiti's unique content delivery method and engaging user experience to a wider, carefully curated audience of systems integrators and end-users, building a larger base of installations and generating new sources of revenue for our dealers," adds Rémy Pariselle, Zappiti Marketing Director. While our engineers and designers continue to innovate new media server solutions for the residential market, Pete can focus on developing new profitable sales channels and opportunities for dealers." 
As North American Business Manager for the Zappiti brand, Pete Baker's The BIG Corp will develop and provide a variety of online training materials and programs for integrators. Covered will be installation procedures, an in-depth look at Zappiti's technology, and optimizing the capabilities of its media servers to deliver customers the highest-quality entertainment experience. Interested integrators can contact Pete Baker at pete@thebigcorp.com for dates and times. 
To learn more about Zappiti, its award-winning Pro 4K HDR Media Player, and other products in the portfolio, go to zappiti.us.com. 
About Zappiti
Zappiti is an international leader in the design and manufacturing of high-end universal media players. Providing AV integrators with a range of solutions, Zappiti has offices in both Europe and the U.S., with operations including research and development, tech support, and sales. Engineered to deliver high-caliber audio and video reproduction, Zappiti media players create an immersive, dimensional, and emotional entertainment experience that is just as the original filmmakers intended. Rich in innovative software and hardware technology and boasting user-friendly operation, Zappiti media players appeal to both casual viewers and serious home theater enthusiasts. 
About The BIG Corp
BIG was founded in 2014 by Pete Baker, a dynamic global sales and marketing professional with decades of experience successfully maximizing product sales and driving revenue growth in the custom electronics industry. Mr. Baker began his career as an integrator, accumulating vast experience in front-end system design and sales, back-end operational management, in-field installation, programming and project management. He has worked on thousands of systems and was the founder of Custom Home Integration, a leading installation firm that he sold in 2006. BIG a Global, full-service Sales Rep Firm, and consulting agency, providing exceptional support to the finest brands in Consumer Electronics Also providing quality education to CE Professionals Worldwide, with CEDIA Certified Training, through the CE Business Academy. www.thebigcorp.com
All products, product names, trademarks, and registrations mentioned are the property of their respective owners, all rights reserved.